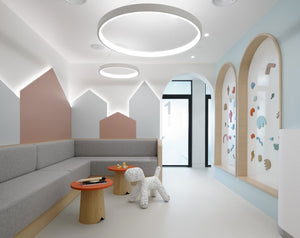 What is a Paediatric Dentist?
A paediatric dentist (children's dentist) is a dentist who has undergone further specialist postgraduate training (usually a 3 year full time masters or doctorate) in order to focus entirely on the dental care of children.
These dentists are specially trained to provide high quality dental care to all children, including those who are very young, anxious or have specific medical or dental needs in a child-friendly manner.
Paediatric dentists offer a wide repertoire of skills that help children cope with required treatment ranging from advanced behaviour management techniques through to sedation and treatment under general anaesthetic.  Paediatric dentists care for the primary teeth and carefully monitor the eruption of the permanent teeth in case timely intervention is needed to ensure a healthy adult dentition.