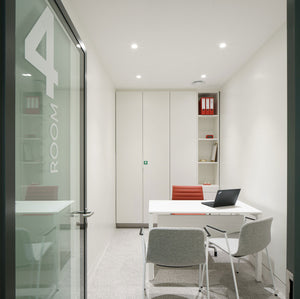 Frequently Asked Questions
'First visit by first birthday' is a good guide but you can bring your child to the dentist as soon as their 1st tooth erupts!  The main aim of early dental contact is to start your child off with a lifetime of good oral health & hygiene habits.  Prevention is ALWAYS better than treatment.  Diet advice is essential as many foods that seem healthy can be very damaging to teeth.  Also early advise on soother use & thumb sucking can save a lot of future problems.  In some circumstances, early diagnosis may be made of oral disease, developmental tooth defects or perhaps missing or unusual shaped teeth.  Timely discovery of any potential problems can be invaluable in good management.
It is very important that the 1st visit is a pleasant experience; good preparation is key.  It is a great idea to read children's dental books or watch a DVD prior to the appointment (link to list of recommended books).  Much dental anxiety is transferred from parents or relations to children, so it is essential that any references to dental visits are positive and the horror stories are for adult ears only! If you or an older sibling is attending your dentist for a routine check-up it can be helpful to bring children to watch by way of introduction.
No, unless you prefer to! I feel that it is very important to have parents involved in their child's dental experiences.  Being in the room allows you to learn about diet, oral hygiene and also we can show you any worrying teeth and explain x-rays.  When treatment is being carried out having a parent in the room as a passive observer, reading a magazine etc can be a very comforting presence for the child.  We also welcome siblings into the room on check visits so they can see positive dental experiences and maybe even have a go on the 'magic chair'!!  If you are very anxious about dentistry yourself and prefer not to be present, it is fine to wait in the waiting room or ask another family member to accompany your child on subsequent visits.
Usually only emergency treatment will be carried out on the first visit.  We prefer the initial contact to be a chance to get to know your child, examine the teeth, carry out x-rays if necessary and develop an individual treatment plan based on your child's need and developmental stage. 
Often children who are very anxious on the first visit return for treatment full of confidence and cope really well following a positive, gentle introduction.
It is defined as 'the presence of dental decay (cavities) in any child under 6 years old.'
Early childhood caries is also known as: baby bottle decay, baby bottle tooth decay, rampant caries, nursing bottle caries, nursing caries, milk bottle syndrome or prolonged nursing habit caries.