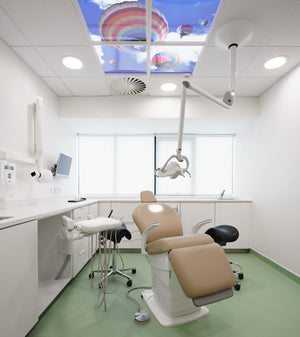 Happyteeth was founded in 2009 by Dr Abigail Moore
We have grown from strength to strength and in May 2022 we relocated to a state of the art, custom built, paediatric dental practice in Suite 38, The Hermitage Clinic in Dublin.  This new clinic offers all our patients the very highest quality care and the most modern, child-specific equipment.
Patients are referred from all over Ireland & Northern Ireland - the location is so accessible.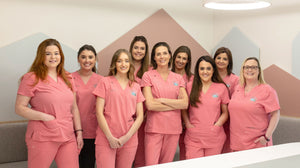 Meet The Team
Over the years we have collected a fantastic dental crew. It started with Abby, Gemma & Leanne shortly afterwards came Marianne who organised us all. We are now a team of 12 all dedicated to providing the best possible dental experience for our young patients & their families.
Meet The Team