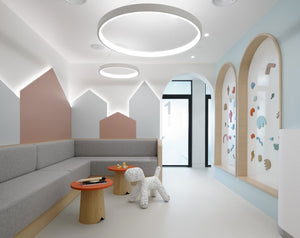 Quality dental treatment to children in a child-friendly environment
Pave the way for future good oral health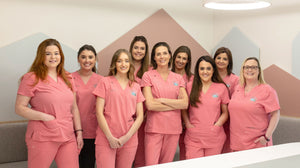 Excellence in modern, minimally invasive, safe dental care for children.

BPA & AMALGAM FREE PRACTICE
The Happy Teeth Mission
'Shaping happy, confident dental patients for life'
To Earn Trust
To earn the confidence of our patients and instil a positive attitude towards dentistry.
To Help
To help all children have healthy, happy mouths by providing quality dental care.
To Teach
To teach parents & children together how to prevent oral problems.
About Happyteeth
Happyteeth was founded in 2009 by Dr. Abigail Moore.
We have grown from strength to strength and in May 2022 we relocated to a state of the art, custom built, paediatric dental practice in Suite 38, The Hermitage Clinic in Dublin.
This new clinic offers all our patients the very highest quality care and the most modern, child-specific equipment.