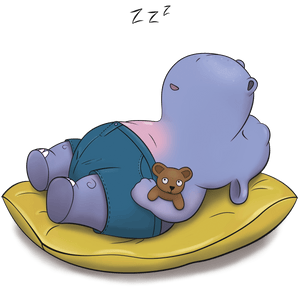 Sedation & General Anaesthetic
Sedation & General Anaesthetic
Some children may find dentistry difficult to cope with, either due to their developmental stage or complexity of the procedure required.
In these situations we can provide treatment using Nitrous Oxide inhalation sedation or under General Anaesthetic.  
Inhalation sedation and general anaesthetic treatments are carried out in the Hermitage Clinic and we also carry out general anaesthetic procedures in the Blackrock Clinic.
We have a fantastic medical team looking after our little patients on their general anaesthetic journey, led by a Consultant paediatric anaesthesiologist.
Inhalation Sedation
Inhalation sedation involves breathing in a mixture of nitrous oxide & oxygen through a little nose mask. It is suitable for children from 4/5 years old.
We often call this 'giggle gas' as patients often find it a pleasant, funny experience. The giggle gas really helps reduce anxiety & also strong gag reflexes. Your child will be awake throughout the treatment & will be fully recovered 5 mins afterwards.
We have chairside nitrous oxide in all our dental rooms for children who need just a little extra relaxation!
General Anaesthetic
General anaesthetic is when a child is completely asleep for their dental treatment in a hospital environment.
Children come into hospital early morning & are treated before lunchtime. Typically they will go home 2-3 hours after the treatment once the medical team are happy.
This is ideal for any age of child who are unable to have treatment in the dental chair or have very difficult procedures to have done.
We are registered providers for all the main health insurance companies so some of the procedure costs may be covered.