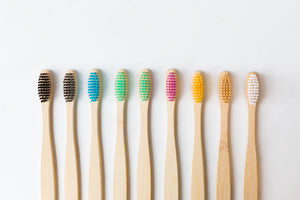 Tailored Paediatric Hygiene
Our highly trained Paediatric Hygienists, Gemma & Brona are the backbone of preventing decay & promoting oral health in Happyteeth
The main aim of our practice is to stabilise referred patients & help them avoid further dental problems - if high risk children are well looked after it is possible to avoid any further work in the future, even for life! We aim for all the patients to graduate from our practice back to their own dentists with fantastic oral health.
Many of our patients will see the hygoene team in between dental visits to work on their brushing technique & diet. The hygienists will take X-rays which are reveiwed by the dentists to make sure any small issues are caught early.
Our hygienists focus on all the important aspects of prevention & monitoring.
Role of our Paediatric Hygienists
🦷 Brushing & Flossing instruction
🦷 Diet Advice
🦷 Fluoride Varnish Application
🦷 X-Rays
🦷 Examination for Decay & development issues
🦷 Soft Tissue Examination
🦷 Fissure Sealants